Stop Automatic Updates on Windows 10
Yes! There is a way to stop Windows from automatically downloading updates in Windows 10. It's a very simple trick, just set the connection to metered and Windows stops automatically downloading updates.
How to set a Connection metered in Windows 10?
Go to Start > Settings > Network & Internet
Here find the network connection you are currently connected to and click on Advanced Options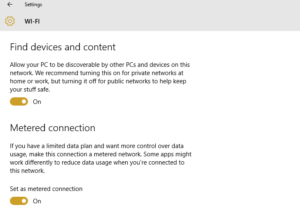 There you'll find metered connection. Turn it on and it'll stop downloading updates. Hope it helps but please see that it is not recommended to stop Windows updates.