Steam VR performance test on a mid tier PC GTX 1060 & i5 4570
I have recently run the Steam VR performance to test if my PC is VR ready and I am satisfied with the result. Only issue is I don't have any VR headsets available for purchase in India. I've already spent a ton of my earning on building this PC. I could have purchased Vive if it is available in India but the problem is, its available in US only. I hope they support developers all over the world instead of being US only. We do have brains and we do contribute for your development. I wish Vive hears this. They have already gone wireless at the time of writing and I am super excited to experience the Vive. I am eagerly waiting for at least overseas shipping.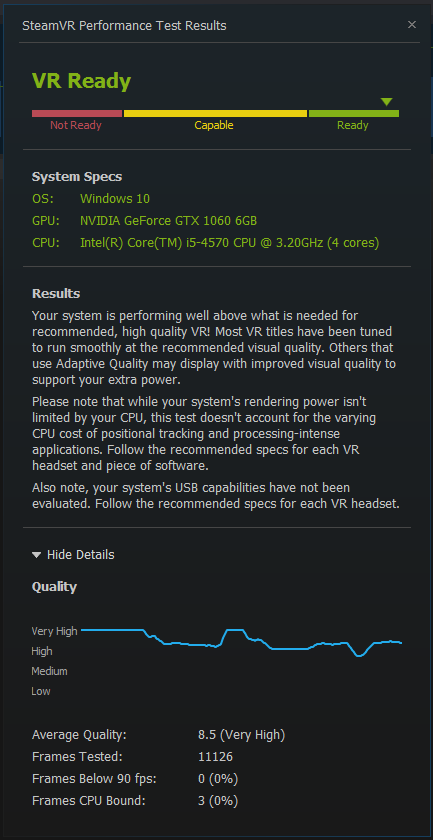 I can purchase a Vive with 3rd party overseas shippers but it is getting even more costly due to the size of packaging and I'm just another IT Employee in India who cannot afford double the price for experimenting and that too not being sure how the third party handles the device. I'm currently trying to workout VR using 3rd party tools and Google Cardboard. Will let you know the updates as soon as possible. That's it for now.