Netflix now available in India and 130 new countries
Netflix just announced that they are now practically global and now live on 130 additional countries at CES 2016. Sadly China is not yet in the list but India is one of the 130 countries and priced at 500 INR per month and the first month being free. People who want to watch movies and TV Shows legally now have another option other than YouTube. Due to some restrictions from existing contracts Netflix content might not be the same to every country but it seems that they are working to publish content globally. It might not be tomorrow and it will take a few years but one day we might have a Netflix that has shows from all over the world.
Here are the plans available for India.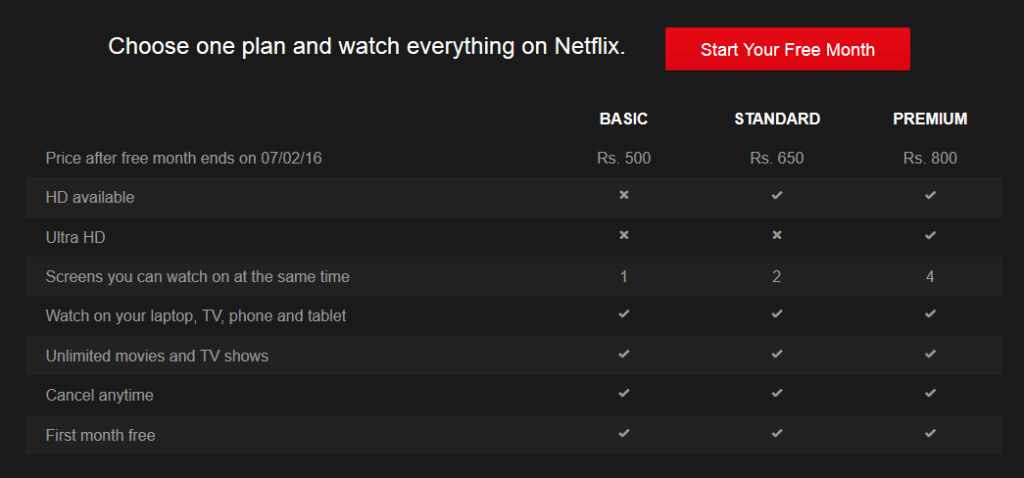 Sadly, they currently accept only international credit or debit cards. So every one of us might not be able to use the service as most Indians prefer domestic cards. Let's see when they would allow our domestic payment options.